M7 Bespoke – Re-Defining The Tailoring Experience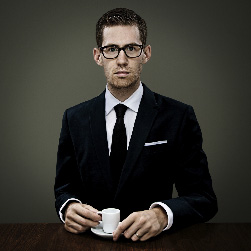 Gone are the days of endless toil, overwhelming choice and inferior service when trying to outfit yourself with a whistle and flute in Dubai. Moni Nanda and her team at M7 Bespoke are determined to redefine Dubai's tailoring experience.
M7 set up shop in Feb 2012. Since then they have quickly built a reputation for themselves, with their snappily cut suits and exceptional service. "We do three things that make us very different", explains Moni, M7′s vibrant and dynamic CEO. "First we will visit our customers, office or home, and take all the pain out of the buying process. Second we will advise customers on style and image, fast-tracking the process of sifting through hundreds of options and ensure they look their best. Finally we are obsessed about detail and customer service; we refuse to leave our customers side unless they are 100% happy". And the catch? "There's no catch", Moni explains "our prices are in line with Dubai's fine tailors".
And it is true. Moni and her team go to extensive lengths to ensure that each customer remains happy from start to finish. M7 refuse to skimp on any detail (be it a shirt color or inner lining piping) and have even been known to dash to meet clients at the airport for a final delivery before take-off! Every detail and aspect of service are handled with the utmost care.
A quick look at customer testimonials offer insight into the M7 experience and prove that Moni's philosophy is clearly striking a chord with DIFC's savvy business community. "An ordeal is transformed into a pleasure", "Simply exceptional service"; are just some of the rave reviews from clearly satisfied customers.
To celebrate their success as a startup, M7 is hosting a launch party on 28th Sep at Capital Club DIFC to demonstrate their workmanship, range and personal style advice. The centrepiece of the event will be a showcase of M7′s formal range, smart casual attire and newly launched "Mini-M7" range. Media very welcome.
Web-site: www.m7bespoke.com;
Contact: moni@m7bespoke.com,
M: 0556672647